The initiative addresses theatrical piracy, but raises concerns as it excludes OTT content and premium live broadcasting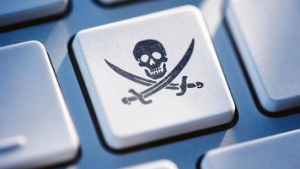 NEW DELHI : The government move to assign nodal officers to combat movie piracy is well-intentioned, but experts expressed scepticism, anticipating a gradual impact amid operational challenges.
The initiative addresses theatrical piracy, but raises concerns as it excludes OTT content and premium live broadcasting, offering limited relief to broadcasters and streaming platforms.
The legal head of a film studio, seeking anonymity, questioned the practicality of the move. "On paper, the initiative provides a glimmer of hope to entertainment firms for action against piracy within 48 hours. But as with any new process, the people involved may not have immediate understanding of what is to be done, and several operational challenges will have to be ironed out."
According to experts, ambiguity on follow-up actions and handling of content acquired from external sources could pose concerns for production houses. The potential financial burden on production houses is a concern as they might need to shift from engaging private anti-piracy agencies to dealing with nodal officers.
Vinay Butani, a partner at Economic Laws Practice, said content removal within the mandated 48 hours may be an issue due to the sheer volume of complaints, and the limited number of nodal officers. "This could be further exacerbated by the absence of control over the content on streaming platforms," he added.
"The same level of control does not extend to content on streaming platforms, potentially incentivising piracy, as users can freely disseminate this material on the internet without legal repercussions."
The task is indeed specialized, and India's law enforcement agencies have enough resources, but sensitizing and training existing personnel to swiftly and urgently handle complaints is key, said Gaurav Sahay, partner, SNG & Partners, Advocates & Solicitors.
The focus on Central Board of Film Certification-approved films is a challenge for broadcasters battling unauthorized airing of premium live events or sports tournaments by local cable operators, said a senior executive of a broadcast network. "At ground level, there is no coordination with officers who either move on from their roles or don't have the time or expertise to take action."
It is a positive step in safeguarding copyright and content creators' interests, but is not devoid of practical challenges, Meghna Mishra, partner, Karanjawala & Co, said. "Piracy involves sites hosted in various countries, necessitating international cooperation. Nodal officers may need technological expertise to collaborate with forensics, cybersecurity, and IP law experts to track down pirates effectively."
The complex and jurisdiction-dependent legal framework for tackling piracy adds another layer of complexity, mandating that these officers be well-versed in copyright laws and legal procedures. To prevent potential misuse, nodal officers must also establish mechanisms to screen and filter out false or malicious complaints, Mishra pointed out.